Lesley Hannell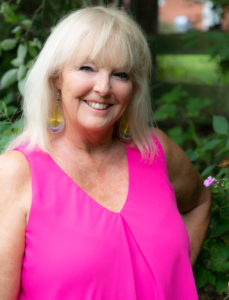 M.A., Psychologist
Reg. #5708
College of Psychologists of Ontario, Licensed in Clinical & Counselling Psychology for Adolescents, Adults, Couples & Families

Ontario Psychological Association member

Association of Comprehensive Energy Psychology, DCEP

Canadian Association of Integrative Energy Therapies
40+ years experience in the field of Counselling and Crisis Intervention
Experience
Private Practice since 1995

Past Supervising Psychologist and clinical therapist at Dalton & Associates, Psychological Services,

Past Executive Director, Social Planning Council of Peel

Past Program Director, Social Planning Council of Peel

Past Executive Director & founding member of "Women in Crisis", an emergency shelter and crisis intervention service for victims of sexual assault and domestic violence in Guelph, Ontario

Past Board Member, Planned Parenthood of Hamilton
Additional Training and Qualifications
Energy Diagnostic and Treatment Methods, (EDxTM), Trainer and Certified Practitioner

Transactional Analysis, 3 years of Post graduate training, CATA

Energy Psychology, extensive training in various modalities, EMDR, EDxTM, EFT, TAT, HMR

Equine Assisted Psychotherapy (EAGALA)
Energy Healing, Certified by Dr. Alberto Villoldo, The Four Winds Society

Past teacher of yoga and tai chi

Black belt in Karate

Teaches meditation

Raised 3 children and is now grandmother to two beautiful grandsons

Owns and rides her Arabian mare for the past 25 years

Enjoys all things in nature and also canoeing

Runs private retreats at her 200 acre private lake property in northern Ontario

Enjoys native drumming and plays guitar
My Approach
We provide a safe place to talk with a qualified therapist and the skills, encouragement and support to be able to comfortably make the changes you want in your life…. Right Now.
Everything is private and confidential, and in each session the needs of the client are foremost in the determining of how therapy will proceed.
A major part of change is first bringing something to our conscious awareness. Then in a process of gaining insights and awareness of underlying blocks you can discover positive options available to return to emotional, mental and spiritual health.
In a series of one-hour sessions clients engage in an open process of communication, revelation and resolution. They are guided towards insights and awareness of the positive choices and options available to them and assisted in developing new skills to make the changes they want in their life. Moving towards a resolution of often highly-charged emotional issues provides individuals with greater feelings of self-awareness, self-empowerment and self-esteem.